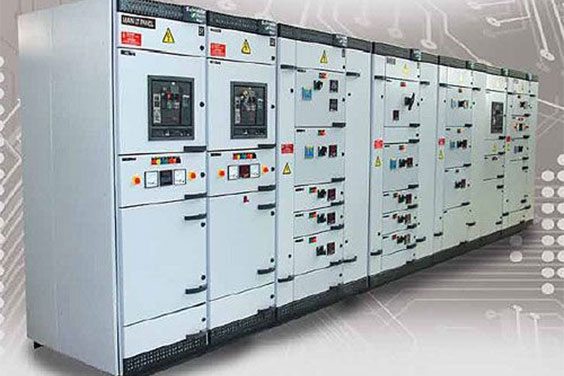 In today's time, there is a specific need for electricity in the lives of people, but when it regards to electricity, prudence and security become a subject of paramount significance. Keeping a degree of safety becomes vital for the delivery of power. We utilize electricity there in many ways such as in industrial, residential consumption, etc. We will see about electrical switchgear and types of switchgear throughout this blog.
What Is Electrical Switchgear?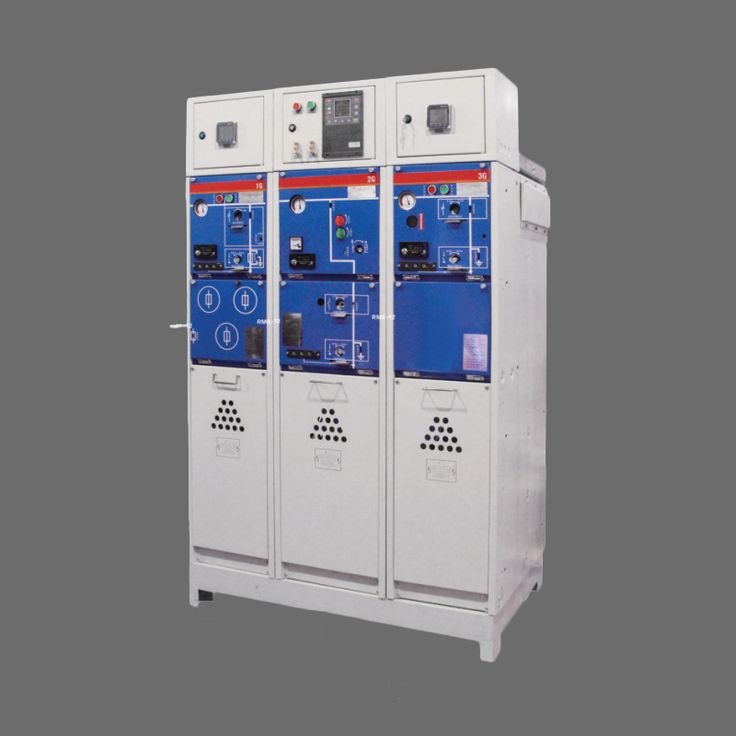 The device utilized for regulating, regulating, and safeguarding the electrical connections and devices is termed switchgear. The term switchgear is a common word that includes a wide range of control devices. These may include circuit breakers, switches, switch fuse units, off-load isolators, HRC fuses, contractors, etc. There is a necessity for switchgear to protect the equipment in a separate region and for wire connection. With the use of electrical switchgear, power can be conveniently distributed, which assists us in load division.
It additionally covers the integration of these switching devices with related control, measuring, guarding, and controlling systems. The switchgear apparatus and its components are employed in conjunction with the sourcing, supply, and transformation of electrical energy. Everybody is acquainted with low voltage switches and re-wirable fuses in our houses. The use of electrical switchgear assists in discovering faults and deficiencies in the line and can avert severe harm caused by electricity.
Switches are employed for opening and shutting an electric circuit whereas fuses are utilized for over-current and short-circuit safety. In such a way, every electrical gadget demands a switching and a guarding device. Several kinds of switching and protection systems have been created. Consequently, switchgear may be viewed as a broad word embracing a large range of devices dealing with the switching, safeguarding, and regulation of diverse electrical equipment. If you are looking for more information you can contact the leading switchgear company.
Switchgears have now become a basic necessity for every electrical system. It is a significant factor in assuring the proper working of the network as well as the protection of its operators. A vast range of forms and sorts guarantees that there's switchgear for each purpose and eventually no system is complete without dependable switchgear that can resist the charges that risk harming the system.
Switchgear protection is highly critical in any contemporary power supply network. From power source to transmission, switchgear owns and efficiently runs the electrical devices and safeguards the apparatus from overload and short-circuit damage. The very general examples of switchgear devices are switches, fuses, circuit breakers, relays, current, and transformers, indicating instruments, control panels, etc. 
In the instances of severe current load or any malfunction in the electrical supply system, the equipment's propensity to get destroyed, and the service is also disrupted. To safeguard the electrical equipment from any possible harm. These switchgear security devices are essential. Switchgear apparatus acts as a medium via which power device can be de-energized and faults can be cleared. The switch gears are the devices that work to safeguard and regulate electric gear. They also identify overload situations. It includes circuit breakers, disconnectors, or fuses.
How Does a Switchgear Work?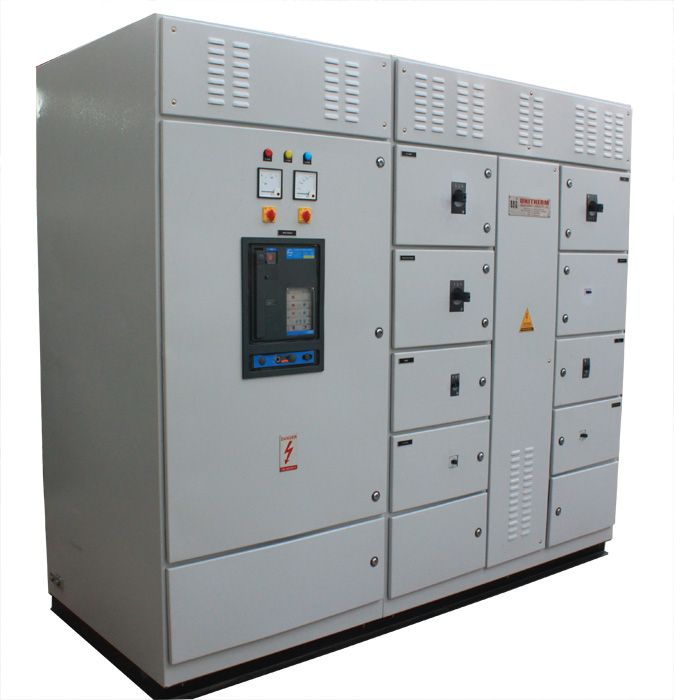 When the power in the forms of Current and voltage is elevated at a high speed, the Switchgear comes under operation and swiftly regulates the destruction of an electrical circuit. From here is where the origin of switchgear and protective gadgets began in the latest form. Switchgear can be characterized as a basic method that is a mixture of the Switching devices and controlling devices which is related to the current disruption device comprising control circuits. It also includes measuring instruments, control, and other linked machinery of the electrical power systems.
The automated protective switchgear contains the circuit breaker and relay. The relay enters into action whenever a fault happens, and it normally shuts the trip circuit that instantly disengages the problematic line. After that, the operational and sound part runs the regular and needed supply load. And consequently, there's no harm to the machinery and no stoppage of supply. While the incidence of any problem or malfunction in the electrical system, all-electric devices are prone to have a large current which implies the apparatus might get harmed and the supply also gets interrupted.
Electrical switchgear can be commonly described as a group of circuit protection devices installed in a single, metal box. The circuit protection mechanisms transmit electricity to different portions of a facility and the electrical loads inside those parts. Switchgears also safeguard workers and devices across the station by preventing the current flow through the system to secure limits.
Switchgear covers switching and guarding devices including fuses, switches, relays, circuit breakers, etc. This gadget permits functioning devices like electrical equipment, generators, distributors, transmission lines, etc. When the short circuit happens inside the power system, then a big current will flow through the gadgets. So that the equipment might be destroyed & the disruption would occur to the operators. To address this difficulty, it is utilized to identify the malfunction in the power system. In this way, this is functions to safeguard the device from harm.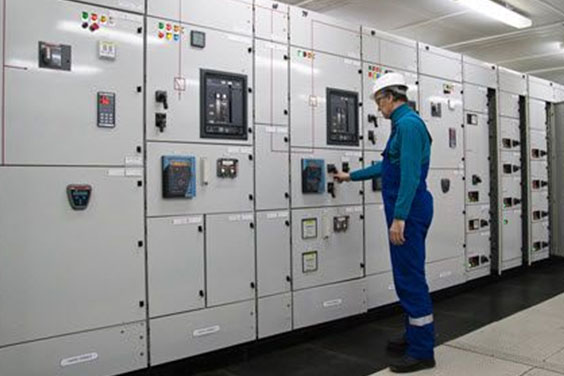 Absolute Efficiency

With the continuous tendency of interconnectivity and the expanding capability of producing facilities, the necessity for reliable switchgear has become of crucial significance. This is not unexpected since it is introduced to the power grid to increase dependability. When an autotypes problem arises on any component of the power system, they must work to separate the defective area from the remaining circuit. 
Extremely Definite Difference

When a problem happens in any part of the power system, the switchgear should be able to differentiate between the bad part and the good part. It should separate the problematic component from the network without impacting the clean portion. This will assure continuity of supplies.
Speedy Functioning

When a problem develops on any portion of the electrical system, the switchgear must act fast so that no harm is caused to generators, converters, and other devices by the short-circuit current flow. If the problem is not resolved soon, it is prone to expand into functional sections, therefore risking the full shut down of the device. 
Option for Manual Operation

Electrical switchgear has the flexibility for manual control. In event of the electrical control fails, the desired action can be performed out by manual control.
Different Types of Switchgear
The classification of switchgear is seen on various bases. The different types of switchgear based on application, voltage, insulation, and construction are as follows,
The main components of switchgear involve switches, circuit breakers, and transformers. It is vital to install the switchgear in power facilities and substations in such a manner so as to protect workers while maintenance and functioning and to guarantee that the consequences of fault on any portion of the gear are restricted to a restricted zone. Based upon the application type electrical switchgear may be roughly categorized into,
For voltages over 66 kV, we install outside switchgear systems. It is because, with such voltages, the tolerances between wires and the area necessary for switches, circuit breakers, transformers, and other equipment grow so enormous that it is not feasible to put all such machinery indoor. The circuit breakers, isolators, transformers, bus-bars, and all other substation apparatus demand enormous area on behalf of huge electrical clearance related with high voltages.
Definition:
Outdoor switchgear is electrical equipment which is located in the outdoor substation. This gear contains a tiebreaker that is used to transmit load without disruption. The outside can contain both high voltage and low voltage transformers consequently, this equipment is vital in electrical transmission.
Application:
Outdoor switchgear is usually employed for voltage beyond 66 kV

.
One of the switchgear types is indoor electrical switchgear. For voltages below 66 kV, switchgear is often put inside because of budgetary concerns. It is often of metal-clad form. In this form of construction, all active parts are entirely encased in an earthed metal shell. The major purpose of this method is the exact placement and limiting of any defect to its location of origin.
Definition:
Indoor switchgear is a block module with an electrical switchgear apparatus of 0.4 kV located within it. Switchgear is a broad name given to a unit that is a mix of safety control and metering kinds of devices as a whole. The Interior switchgear system is meant for placement in a clean, dry, and climate-regulated indoor environment.
Application:
Indoor switchgear is used to power and turn on transformers, transmission lines, motors, and generators among other equipment. 

It will regulate and give power to different devices and at the same time safeguard the gadgets. 

It can also be employed as interior switchgear to locate issues in the electrical system.
Switchgear may be categorized on the grounds of the voltage level into the following,
A

.

Low voltage (LV) Switchgear
Electrical switchgear for low voltage applications is normally regulated up to 1000 V AC and 1500V DC. The frequently used low voltage gadgets involve oil circuit breakers, air circuit breakers, switch fuse units, off-load isolators, HRC fuses, earth leakage, miniature circuit breakers, and molded case circuit breakers, circuit breakers, Residual Current Protective Devices, etc. This means all the items necessary to safeguard the LV system. The most typical usage of this is in the LV distribution cabinet.


Definition: 
Low-voltage metal-enclosed switchgear is a three-level power transmission machine. It is made to safely, effectively, and reliably provide electric power at voltages up to 1,000 volts and current up to 6,000 amps. This kind of switchgear is generally located on the secondary LV side of a power distribution transformer.
B

.

Medium voltage (MV) Switchgear
Switchgear for medium voltage applications is classified from 3.3 kV to 33 kV class. Medium voltage switchgear is generally utilized for the transmission of electrical energy linked to different electrical networks. They consist mostly of mediocre machinery like minimum oil circuit breakers, gas-insulated, vacuum, and gas-insulated switchgear bulk oil circuit breakers, air magnetic, etc. 
Metal-enclosed indoor and outdoor types, outdoor types without a metal enclosure, etc are also part of this switchgear. The disruption source can be oil, gas, and vacuum. The fundamental need of an MV power network is to block the power when defective state regardless of what form of CB is used in the system. Although it may be capable of working in other situations as well. For more information, you can check out MV switchgear manufacturers. 
Definition:
Medium-voltage switchgear is categorized by the greatest voltage it can handle. medium-voltage switchgear offers centralized security and control of medium-voltage power equipment and circuits in industrial, commercial, and utility facilities including generators, motors, feeder circuits, and transmission and distribution lines.


Application:
Standard ON and OFF turning function

Short circuit current disruption

Changing of inductive currents

Controlling of capacitive currents
C

.

High voltage (HV) Switchgear
The power system works with the voltage exceeding 36kV is regarded as high voltage. As the voltage threshold is high the electric current is generated while the switching function is likewise quite high. So, particular attention should be given while construction of high voltage switchgear. 
High voltage circuit breakers also including SF6 Circuit breakers or Vacuum Circuit breakers are the key parts of HV switchgear. Therefore high voltage circuit breaker needs to have distinctive properties for secure and reliable functioning. Faulty tripping and switching functioning of high voltage circuit breakers are comparably quite infrequent. 
Most of the time these circuit breakers stay in ON status and may be used after a lengthy time. So Circuit Breakers must be trustworthy enough to assure safe functioning, when necessary.
Definition:
The power system that works with voltage exceeding 36KV, is called high voltage switchgear. As the voltage level is high the arcing produced during switching operation is likewise quite high. So, particular attention needs to be given throughout the development of high voltage switchgear.
Application:
High Voltage transmission electrical switchgear is employed within substations.

 It helps to regulate the current flow in large amounts of electric power within an electrical network.

 It can function at rated voltages of 145–800 kV, with neutral load currents of up to 4 kA and short-circuit currents of up to 80 kA.
Insulating medium relates to the environment inside the electrical switchgear enclosure. It is used to protect the electrified components from unintentional arc faults. Though the air is the most common insulator, gas and fluid insulation give better dielectric stability. The enable the switchgear components to be smaller which makes it more convenient Hence, based on Insulation Medium there are four types of Switchgears.
A

.

Solid Insulated Switchgear
Definition:
All live pieces in the basic circuit of solid dielectric switchgear are molded with epoxy and then coated with a conductive layer linked to the ground. The total solid insulation strategy will avoid a one-line earth fault, if it happens, from growing into a between-phase short-circuit occurrence.
B

.

Gas Insulated Switchgear/GIS Switchgear
The sf6 gas insulated switchgear is very much essential to create an electrical substation in the load center. Since installing a substation near the load center is extremely affordable and advantageous in many aspects. As it minimizes the length of feeders and owing to short-length feeders, the quality of voltage regulation increases. But the biggest barrier to installing a substation at the load center is space. 
Generally, the primary load center of any town is placed in an extremely congested place where sufficient space for establishing a traditional electrical substation is very seldom accessible.


Definition:
Gas Insulated Switchgear or GIS can be described as machinery that regulates the parts of a device and circuits in a unified gas tank with a smaller footprint. Grounding devices that avoid electrical shock and thunder arresters that minimize dielectric failures from lightning strikes are also incorporated to increase safety.
Applications:
Gas Insulated Switchgears, generally known as GIS, are extremely effectively employed in Industries and Utilities for Medium Voltage (MV), High Voltage (HV), and Extra High Voltage (EHV) substations worldwide. 

Choice of GIS is largely controlled by the space limitation, environmental circumstances, and life-cycle cost. 

GIS is helpful in environmental circumstances like snowfall or corrosive atmosphere.
C

.

Gas Insulated Switchgear/GIS Switchgear
Air-insulated electrical switchgear or generally called AIS switchgear employs the air as the insulation material designed. It is used for voltage that ranges from 11KV to 36KV medium voltage electrical supply system. It serves a regulating and protective function in the power system. 


Definition:
The primary circuit components of the air-insulated switchgear are constructed in the gas-filled chamber. The pressure is steady and not changed by the height. It is particularly good for high-altitude settings. The major components of the air-insulated switchgear are load switch and fuse, low cost, and safe power supply, and compact size. the major benefit of air-insulated switchgear is its more favorable environmental protection efficiency and its basic easy handle design. 
Applications:
It is commonly utilized in power distribution stations and small substations in load centers such as residential areas, high-rise buildings, huge public buildings, and industrial businesses. 

The air-insulated switchgear is a supplementary power transmission system.

It is medium voltage switchgear that disperses the power of a main power distribution device that is powered by a high voltage distribution transformer.

It is employed in airports, power generation stations, railway stations, shopping malls, etc.
D

.

Oil Insulated Switchgear
Definition:
Oil-filled switchgear apparatus permits arc energy to be controlled and securely regulated. The electrical switchgear present on the low end of the transformers can be placed in a building, with medium-voltage circuit breakers for transmission lines, along with metering, regulating, and safeguarding apparatus.


Applications:
Minimum oil circuit breakers function very rapidly and are utilized in distribution networks and substations. 

These sorts of circuit switches are of the live-tank design and need only a little amount of oil.
The ring main unit was developed in the United Kingdom and is currently extensively utilized in other nations as well. In North American transmission work, generally, the counterpart of a ring main unit is located within a pad-mounted transformer. This blends switches and transformers into a single unit. 
Ring main units can be distinguished by their kind of insulation: air, oil, or gas. The switch employed to separate the transformer can be a fusible switch or maybe a circuit breaker employing vacuum or gas-insulated interrupters. The device may additionally have protection relays to control the circuit breaker on a fault.
Definition:
In an electrical power supply system, a ring main unit or RMU is a system, developed in a  metal-encased set of switchgear. It is employed at the load connecting regions of a ring-type supply system. It contains in one unit two switches that may link the load to either or both primary conductors, and a reactive switch or circuit breaker and switch that feed a distribution transformer. 
The metal-encased system joins to the transformer either by a bus throat of particular dimensions or else with wires and is generally fixed on the outside. Ring primary wires enter and depart the cabinet. RMU substation is modest in size, extremely dependable, safe, easy to maintain, quick to replace and extend.
Applications:
This kind of electrical switchgear is employed for medium-voltage power transmission, from 7200 volts to about 36000 volts. 

RMU (Ring Main Unit) cabinet or medium voltage cabinet is unified electrical machinery USED to interconnect, test, and incorporate fixed type breaker with transformer protection function.
B

.

Gas-insulated Substation
Definition:
A gas-insulated substation (GIS) is a high voltage substation in which the principal transmitting components are housed within a sealed enclosure with a dielectric gas known as SF6, or sulfur hexafluoride gas as the insulating material. Gas-insulated switchgear (GIS) is a very compact kind of switchgear. Due to the use of SF6 (sodium hexafluoride) insulation, the size of the switchgear drops considerably. GIS is more safe, compact, and maintenance-free as compared to AIS.
Applications:
This product is widely applied in medium and high-voltage applications. 

Gas Insulated Substations are small as compared to other types of switchgear. They can be located efficiently anywhere in a multi-storeyed building or even in an underground facility. As the units are factory constructed, the setup time is greatly minimized.
Metal clad switchgear relates to the construction of medium-voltage electrical switchgear in which all electrical components such as the incoming bus, outgoing bus, instrumentation, and main circuit breaker or switch, are surrounded in distinct metal compartments to get an extra level of security, sturdiness, and easiness of maintenance. Rated voltage ranges for metal-clad switchgear vary from 5 kV to 38 kV. 
Definition:
Metal-clad (MC) medium-voltage switchgear that incorporates draw-out electrically driven circuit breakers is enclosed. MC electrical switchgear is made in sections to separate the components of the switchgear. Metal-clad switchgear has draw-out circuit breakers for simplicity of maintenance and is widely employed in industrial facilities and in electrical power production and energy distribution facilities.


Applications:
Metal clad is for systems that have a greater available fault current. 

The circuit breakers used in metal-wrapped switchgear might provide improved synchronization within the electrical system.
D

.

Metal Enclosed Switchgear
Definition :
Metal enclosed switchgear includes circuit protection devices comprising circuit breakers, power fuses, and fusible switches as well as management and metering systems. These machines can be placed in common sections and do not need any separation barriers. 
Applications:
This kind of electrical switchgear is installed in commercial and many industrial establishments, in particular when the incoming electrical supply is above 480 or 600V.
E

.

Withdrawable Switchgear
Definition:
Withdrawable switchgear provides a considerably more flexible power solution than permanent ones since crucial aspects inside the power system are adjustable. In withdrawable switchgear, the accessibility to the ends of the functional component. However, it can only be achieved after the functional unit has been withdrawn from the system. This guarantees that the terminals are always removed from the power supply first before maintenance operation is performed out. 
The economical design offers operators quick access to key sections that require maintenance, as withdrawable elements are placed on a carrier that can be simply and securely removed from and reincorporated into the switchgear.
Applications:
Withdrawable electrical switchgear is installed with a twin busbar configuration which helps in making use of one circuit breaker. This enables alternate power transmission between the two busbar systems.
This type of electrical switchgear makes sure that the electrical supply is entirely transmitted in the facility. The distribution cabinet is also termed an electric panel, distribution board, breaker panel, or panel board. The wire is attached to the distribution board and the electricity is routed via the breakers in the secondary circuits.
Definition: 
A power distribution cabinet is a system that is meant to offer supply and redistribution of electrical energy, the safety of electrical power lines, and the security of the overload and short circuit currents. In addition, it enables metering of energy usage when connected with power meters.
Applications:
It may be employed in industrial and mining organizations to collect power supply in the transformer room.

This may be employed to the centralized control distribution base with greater criteria for power supply dependability. 

Distribution cabinets are usually used as main distribution equipment, which includes power distribution control in the production site of industrial and mining industries.
Main Function of Switchgear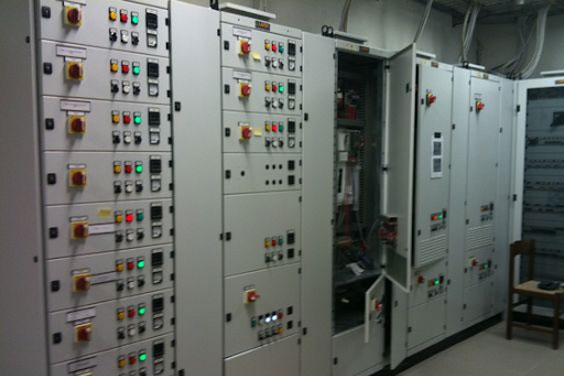 Switchgear has to accomplish the duties of transporting, creating, and interrupting the usual load power like a switch. Moreover, it needs to serve the duty of eliminating the fault current for which detecting devices such as current transformers, potential transformers, and other kinds of relays, based on the usage, are utilized. There also have to be facilities for measuring, regulating, and data, whereby numerous pieces of equipment are employed for performing the switching function. Thus, electrical switchgear can comprise circuit breakers, transformers, protective relays, measuring instruments, and numerous other connection components of the devices.
A few other major functions of electrical switchgear are mentioned below.
It safeguards the device from short circuits and faults in the current flow.  This permits the gadget to be unplugged from the main power. 

It can activate and stop electrical circuits during normal and abnormal settings. 

It improves the capability of the system to accept more than one source. 

Under normal conditions, it operates manually to guarantee the security of the user and the usage of correct electrical energy.

In abnormal situations, it functions mechanically and if there is a defect in the network it uncovers it and disengages it from the main supply in the power system so that it does not incur any more harm from the power system.

This component affords isolation to the circuits from the power supply. 

It enhances the reliability of the system by enabling more than one source to supply a load. 

It may open and close the electrical circuits under situations of normal and abnormal.
You can contact the best switchgear manufacturing company for responsive switchgear solutions for your industrial applications. The process starts with a detailed conversation over your needs and design. Within a short lead time, Elecspare can provide you with a unique solution that addresses all your specific needs. So, contact Elecspare now.
Please follow and like us: